Uttaranchal Tourism
–»
Sunderdhunga Glacier

Sunderdhunga Glacier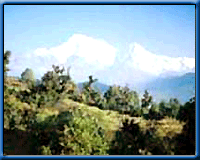 Means the valley of beauitiful stones. The valley is situated to the west of Pindari valley and has two glaciers: Maktoli and Sukhram. The main peaks near the glaciers are Tharkot (6100 mts.), Mrigthuni (6856 mts.), Pwalidwar (6663 mts.). Sunderdhunga glacier is filled with natural beauty and is well within the capacity of any trekker to reach.
The Wayfarer group conducts regular treks to the Sunderdhunga glacier from its own bases at Wayfarer Solitaire in Ranikhet and Wayfarer Retreat in Vijaypur. The actual trek commences from Saung
Day 1 :
Arrive in Delhi : Check into your choice of hotel, preferably in Central Delhi.

Day 2 :
Take the overnight train from Old Delhi railway station to Kathgodam (Train No. 5013, Departure-22:40 hrs IST)
Day 3 :
Arrive at Kathgodam 06:30 hrs. Received by Wayfarer escort and transferred to waiting vehicle after brief rest. Drive to Ranikhet (94 kms, 3 hrs). Check in at Wayfarer Solitaire.
Day 4 :
After breakfast drive to Saung(125 kms, 4 hrs) through Kausani and Bageshwar. Reach Saung by afternoon and trek to Wayfarer camp beyond Loharkhet (1600 mts, 5 kms). Halt for the night
Day 5 :
Trek from Loharkhet to Dhakuri (2680 mts, 11 kms) Overnight stay at Wayfarer camp
Day 6 :
Trek from Dhakuri to Jaitoli.... Easy walk (2438 mts, 14 kms). Overnight stay at Wayfarer camp
Day 7 :
Trek from Jaitoli to Khatulia.... (3206 mts, 14 kms) Overnight stay.
Day 8 :
Visit Sunderdhunga glacier & Sukhram Caves Point ( 3880 mts, 7 kms). Trek back from Glacier to Khatulia
Day 9 :
Trek back from Khatulia to Jaitoli.
Day 10 :
Trek back from Jaitoli to Dhakuri
Day 11 :
Trek from Dhakuri to Saung (15 kms). Arrive by afternoon, well in time to take a transport to Vijaypur (64 kms, 2 hrs.) past Bageshwar and check in at Wayfarer Retreat for the night.

Day 12 :
After breakfast drive to Kathgodam (210 kms, 6 hrs). Take the night train to Delhi (Train No.5014, Departure : 20:40 hrs IST). The train reaches Delhi the next morning 05:00 hrs
TOUR ENDS WITH SWEET MEMORIES TAKE HOME
Sunderdhunga Glacier, Glaciers of Uttaranchal Reservation Form